Eventide NexLog DX-Series Communications Recorders and software are designed to meet the specialized needs of public safety and other critical communication users. We fully meet our customers' needs for Safety & Security Recording through outstanding system reliability, extensive compatibility with important communication systems, and continuous product innovation.
We Provide Our Products to the Following Industries:
Eventide's NexLog DX-Series recording solutions provide archival and instant recall recording of
9-1-1 calls from a very wide range of 9-1-1 PSAP systems.
Eventide Voice Recording Systems (VRS) have been deployed at air traffic control centers and towers in over 50 countries.
Eventide's COMMERCIAL (COTS) voice recorders reliably meet the needs of many USA government departments and agencies, including the Department of Defense, NASA, US Navy, and others.
Record important security and operational communications at educational, corporate, healthcare, government, and industrial facilities.
Record important security, safety and operational dispatch communications at Oil and Gas production, processing and distribution facilities.
We support the recording of security & operational communications, intercom calls, authorized inmate calls, and visitation room audio at detention centers and correctional facilities.

Our extreme flexibility allows use on any modern browser and device, including:
Chrome
Firefox
Safari
IE9/10
NexLog DX Series Communications Recorders are compatible with a wide range of devices and operating systems Mac, Windows, Android and iOS devices.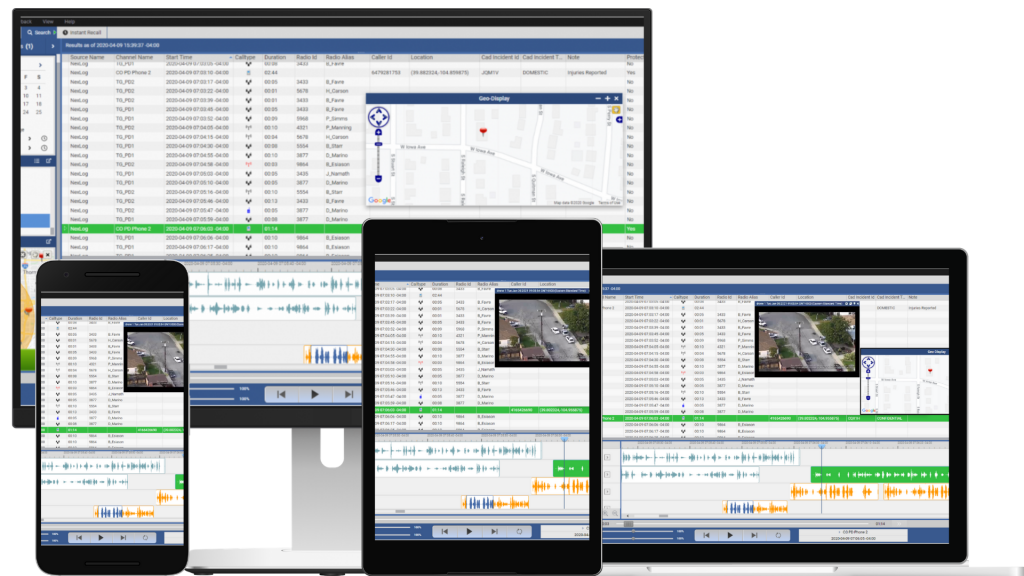 Designed, Assembled and Supported in the USA
NexLog DX-Series communications recorders and software applications are developed and maintained in the USA by Eventide's highly-talented engineering team – assuring prompt responses to changing market needs and customer requirements. In addition, all NexLog DX-Series recorders are assembled, tested, and supported at our New Jersey USA production and support facility.