Eventide NexLog DX-Series Communications Recorders and software are designed to meet the specialized needs of public safety and other critical communication users. Our engineers focus on compatibility and interoperability with the widest range of critical communications systems. See our interop categories below, and click to explore the many communications systems that our products work with.

Our extreme flexibility allows use on any modern browser and device, including:
NexLog DX Series Communications Recorders are compatible with a wide range of devices and operating systems Mac, Windows, Android and iOS devices.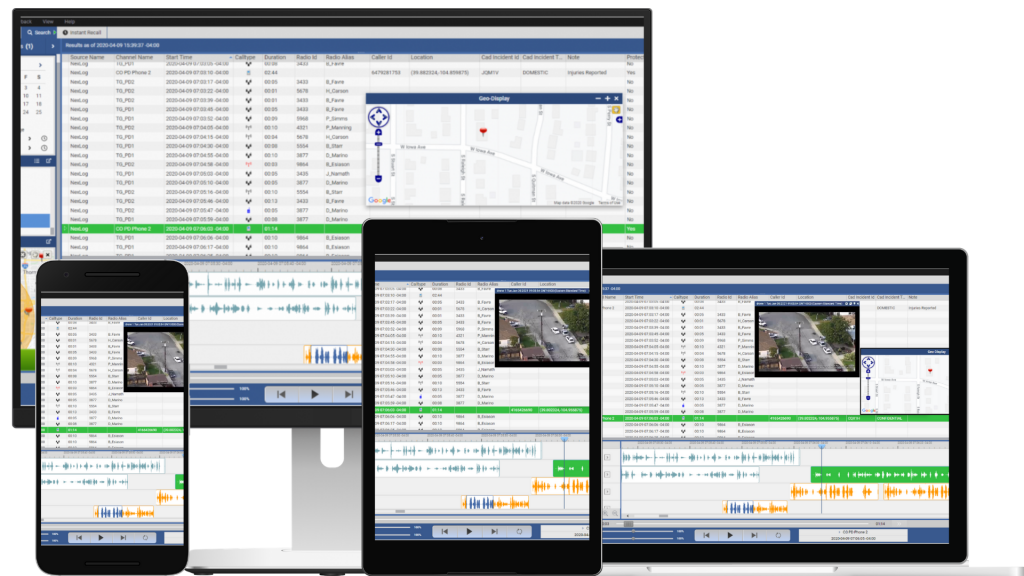 Apple iMac
Apple MacBook
Apple iPad
Apple iPhone
Windows PC
Windows Tablet
Android Tablet
Android Smartphone
Designed, Assembled and Supported in the USA
NexLog DX-Series communications recorders and software applications are developed and maintained in the USA by Eventide's highly-talented engineering team – assuring prompt responses to changing market needs and customer requirements. In addition, all NexLog DX-Series recorders are assembled, tested, and supported at our New Jersey USA production and support facility.