Eventide NexLog DX-Series Communications Recorders and software are designed to meet the specialized needs of public safety and other critical communication users. We fully meet our customers' needs for Safety & Security Recording through outstanding system reliability, extensive compatibility with important communication systems, and continuous product innovation.
We provide the following products for your communications and recording needs:
IP-based Advanced Recording Solutions and Software For Mission Critical 24/7 Communications and Operations
Advanced Incident Reconstruction, Multi-Channel Replay, Instant Recall, Live Monitor, Reconstruct Incidents and more
Highly-flexible Reporting Engine DX option, provides Actionable Information and Insight to Managers and Supervisors

Our extreme flexibility allows use on any modern browser and device, including:
NexLog DX Series Communications Recorders are compatible with a wide range of devices and operating systems Mac, Windows, Android and iOS devices.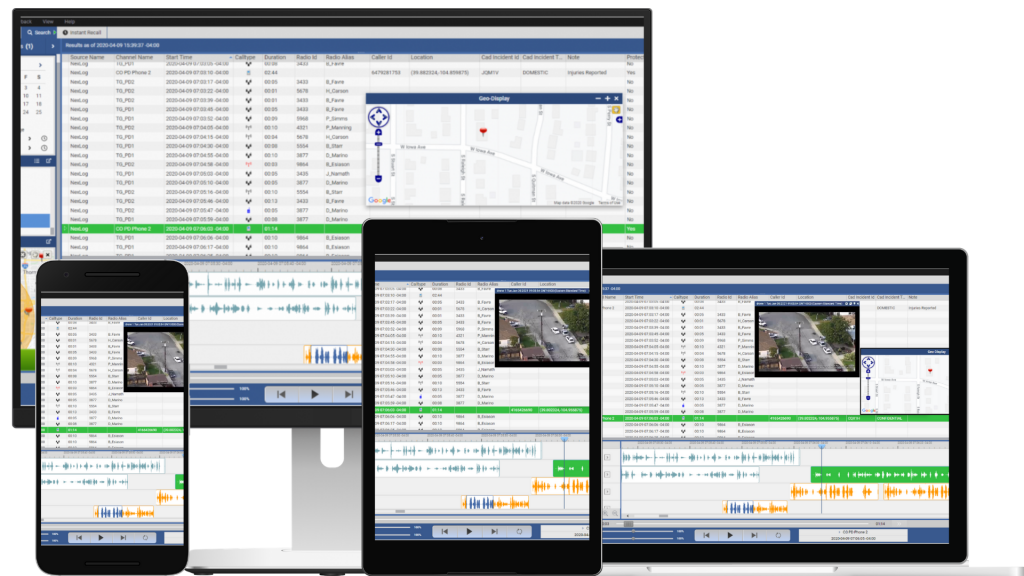 Designed, Assembled and Supported in the USA
NexLog DX-Series communications recorders and software applications are developed and maintained in the USA by Eventide's highly-talented engineering team – assuring prompt responses to changing market needs and customer requirements. In addition, all NexLog DX-Series recorders are assembled, tested, and supported at our New Jersey USA production and support facility.